John Muir once said, "Climb the mountains and get their good tidings. Nature's peace will flow into you as sunshine flows into trees. The winds will blow their own freshness into you, and the storms their energy, while cares will drop away from you like the leaves of Autumn." For my entire life, my family has had a vacation home in northern New Mexico. It was there that I developed my love of the great outdoors. I spent many summers there backpacking and fishing and grew to love the mountains. As a result, through the years I have visited a number of National Parks, but from an early age, I've had a dream to visit the grandfather of all National Parks, Yellowstone. Having an interest in Wildlife Photography as I do, requires one to make a pilgrimage to certain places in their lifetime and pay homage to these iconic Wildlife Photography locations, of which Yellowstone is the most iconic in the US. Recently I realized my dream. I took a week off, grabbed my wife, loaded up my camera equipment, and went to the mountains of Yellowstone to "get their good tidings."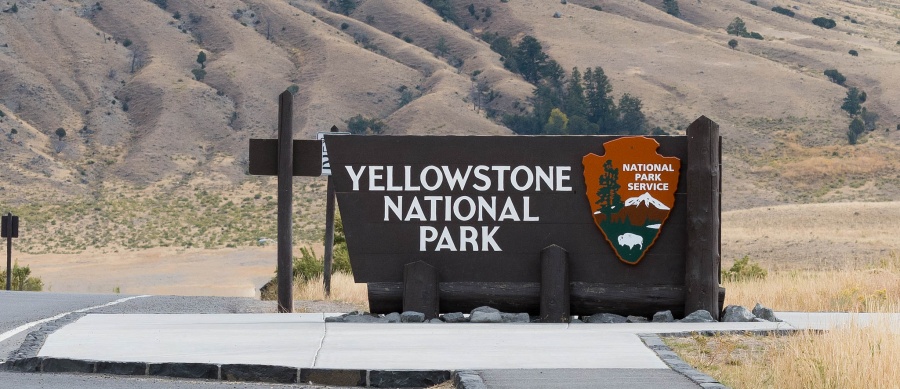 To understand how special Yellowstone is, let's start with a few facts about the park.
Yellowstone National Park was established on March 1, 1872.
Yellowstone is the world's first national park.
Yellowstone encompasses 3,472 square miles (2,221,766 acres) which makes it larger than Rhode Island and Delaware combined.
There are more than 10,000 hydrothermal features in Yellowstone.
Yellowstone is home to more than 500 active geysers
Yellowstone Lake has 131.7 sq. miles of surface area and 141 miles of shoreline. It is the largest high elevation lake in North America.
Yellowstone is home to the largest concentration of mammals in the lower 48 states (67 species).
285 species of birds can be found in Yellowstone (150 nesting).
There are approximately 1,000 miles of hiking trails in Yellowstone.
The Lamar Valley of Yellowstone has been referred to as the Serengeti of North America. There are numerous large mammals that make Yellowstone their home including the bison, wolf, grizzly bear, black bear, elk, bobcat, coyote, red fox, badger, and Canada lynx. The list of birds found in Yellowstone is too long to list. As a Wildlife Photographer, there could not be a more target-rich environment to improve your skills than Yellowstone.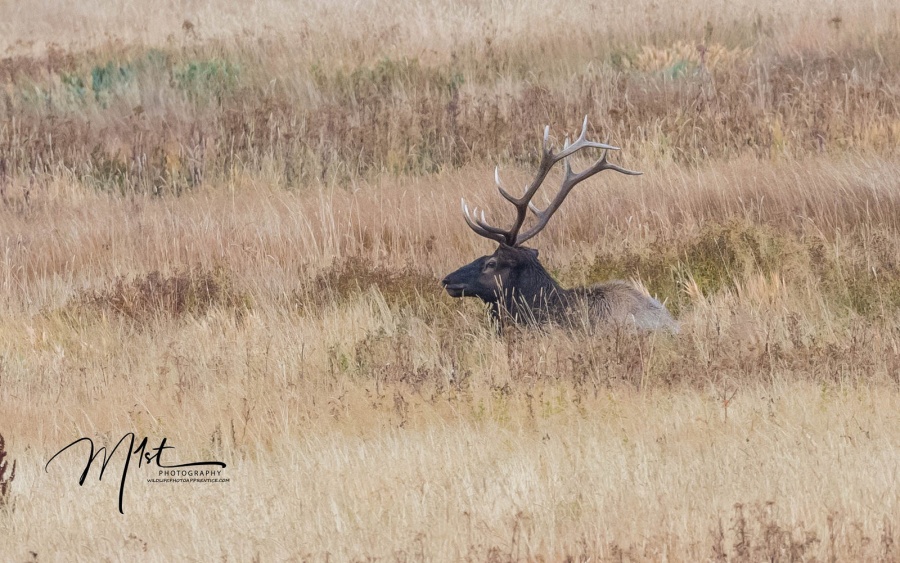 When I first decided to book a trip to Yellowstone I had no idea how large and complex a National Park it was. I would recommend prior to going that you spend a significant amount of time in the planning of your trip, tailoring it to your needs in order to get the most out of it. I was mainly interested in Wildlife Photography but also wanted to see the more classical parts of the park such as Yellowstone Falls and Old Faithful, so I planned accordingly. I began to plan my trip about 18 months before our anticipated departure. As you can see from the map below, the park roads are arranged in basically a figure of eight.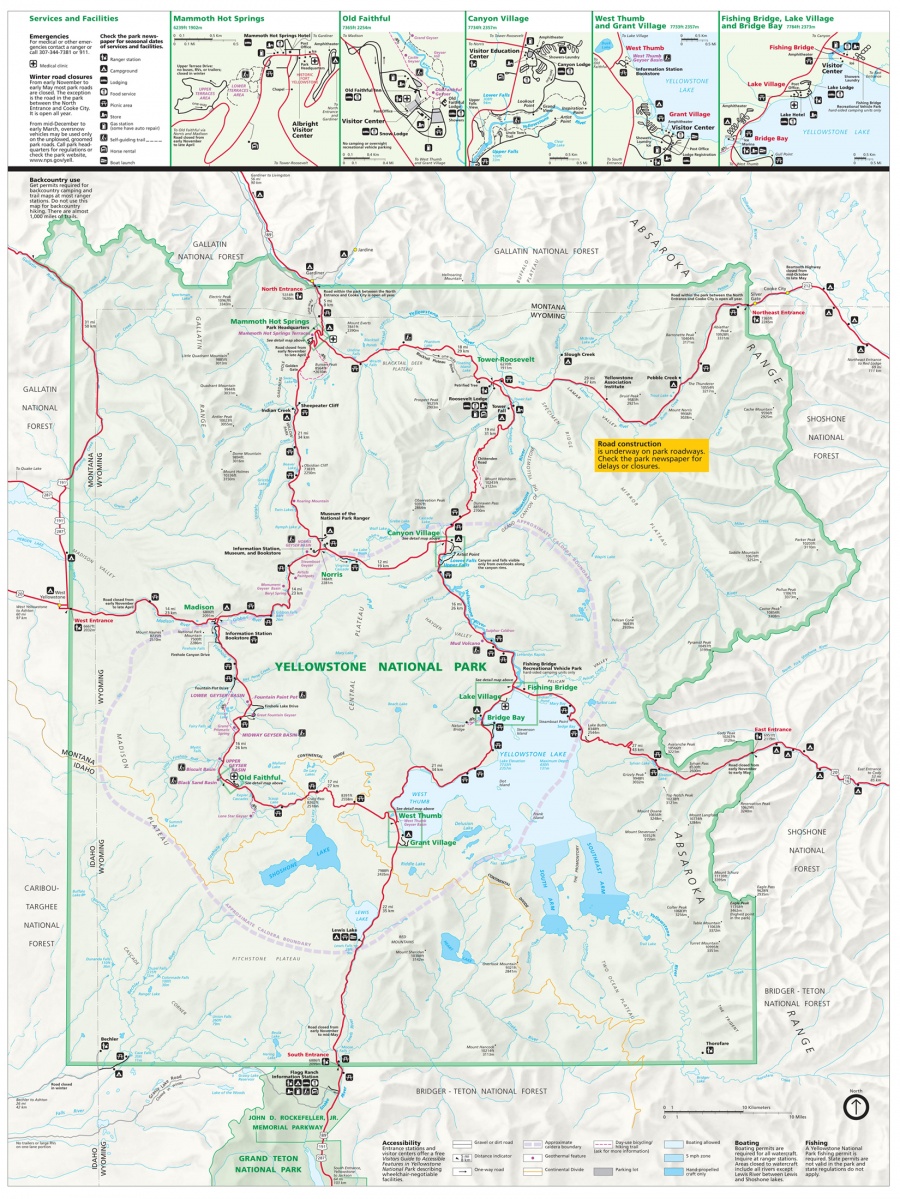 You can enter the park through one of four entrances, North, East, South, or West. You can fly into adjacent cities of Bozeman, Cody, Jackson Hole, or Idaho Falls. Each has advantages and disadvantages depending on where you are arriving from, how much and what part of the park you want to see, and where you plan to stay. Entrance roads may close at various times at the end of the season, so take that into account when you plan your trip. Road closing and opening dates and conditions are posted on the Yellowstone Park NPS website. The entrance fee at the gate is $35.00 per vehicle. The pass is good for seven days and will get you in both Yellowstone and Grand Teton National Parks. You can buy a one-year pass for $50.00, and you can buy a National Parks pass for $80.00, which gets you into all national parks in the country.
The first decision is whether you will stay in the park or choose to lodge in one of the surrounding communities at the entrances to the park such as Gardiner or West Yellowstone. In the park, lodging is available at Mammoth Hot Springs, Canyon Lodge, The Lake Hotel, or The Old Faithful Inn. Reservations are made through a company called Xanterra. Reservations open for in-park lodging on May 1st. The reservations fill early, so be ready to go.
I was primarily interested in Wildlife Photography and planned to spend a significant amount of time in the Lamar and Hayden Valleys in the northern and central portions of the park. For that reason, we chose Bozeman as our arrival destination and entered through the North entrance. I chose to stay at the Canyon Lodge for the same reason. The Canyon Lodge is closer to the Lamar Valley via Dunraven Pass and just a short drive from the Hayden Valley.
We flew into Bozeman on United Airlines from Denver on a small commuter jet, a Bombardier CRJ-200. We returned on an Airbus A320. Although the CRJ-200 was small I was able to carry all of my photography equipment with me in the cabin on both planes without a problem. I used a Tamrac Anvil super 25 and an older Tamrac shoulder bag similar to a stratus 10. I brought two D500 bodies, a 600mm f4, a 70-200mm 2.8, a 14-24mm 2.8, a tc 1.4 and tc 2.0, and a 35mm 1.8. I packed a 200 series Induro carbon tripod with a gimbal head and a 300 series Induro monopod in my checked luggage.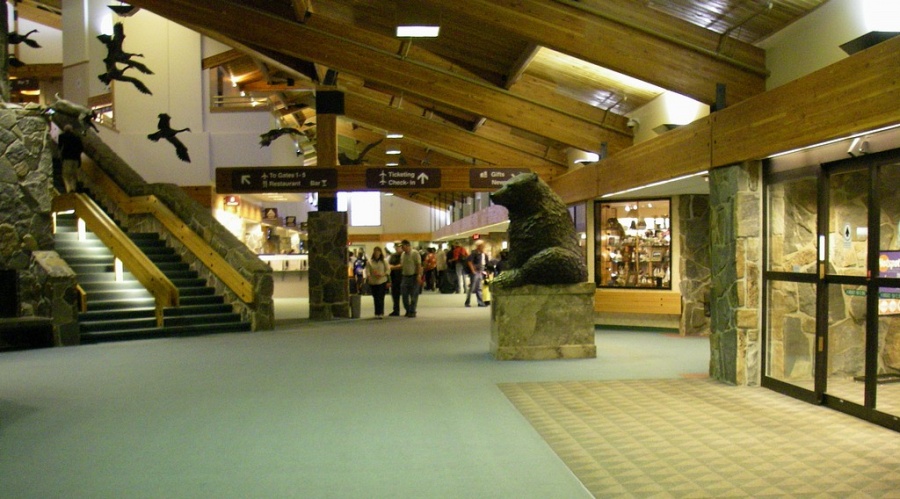 The airport in Bozeman is small but modern and very nice. Rental cars are available from within the terminal from a number of companies. We used Avis, and I had no complaints. We rented a mid-level SUV, a Ford Escape, and found it more than adequate for our needs in the park. I do recommend that you look for a rental car with unlimited mileage as we put close to a thousand miles on ours during the week we were there.
I would say The Canyon lodge was adequate but certainly not extravagant. The location within the park gives quick access to the Lamar and Hayden Valleys. The Lodging has been completely redone in the last two years and is virtually brand new. The staff was friendly but not overly helpful.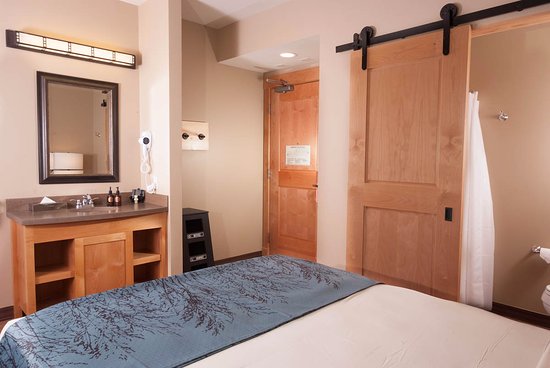 We rented a standard room which was quite small with a queen bed. There was a small table with two chairs and a sink along the wall. The shower was small as well. Drop the soap and you'd have to get out to pick it up. When you unpacked all of your gear there was very little room to move around. There was a small coffee maker in the room even though the website said there wasn't, but that's about all the amenities you'd get. All of this was ok as we didn't spend a lot of time in the room and were up and out early and didn't return until later in the evening. There was a small coffee shop on the first level that opened at 6:00 am and had muffins, coffee, and juice available. There was a gas station in Canyon Village which was very handy. The village also had several restaurants, a bar, a curio shop, and an information center. Overall don't expect a five-star experience. It's not cheap but given the unique location and the fact that the Parks Service owns the place it's very nice and worth it in my book. I was happy with the choice. In part 2 we'll look more into the days that followed and our photographic pilgrimage to this wonderful place.