I can't tell you how many times I've thought that to myself while walking with my supertelephoto lens. Currently I have a Nikon 500mm F4. This lens, as well as the rest of the supertelephoto group, is heavy. These lenses weighs in at around 10lbs, give or take a pound. Lugging them around is a chore. While you might occasionally take a few handheld shots with these superteles, you need to have some form of stabilization in order to consistently get keeper shots. The solution is a mono pod or tripod with some type of head. Together with your camera, battery grip, and lens, a tripod or mono pod with head adds to the weight. There needs to be a way to carry your rig comfortably, over significant distance and have it remain immediately available for use should a wildlife photography opportunity present itself. I have looked at and tried a number of combinations and the one I find most useful is this.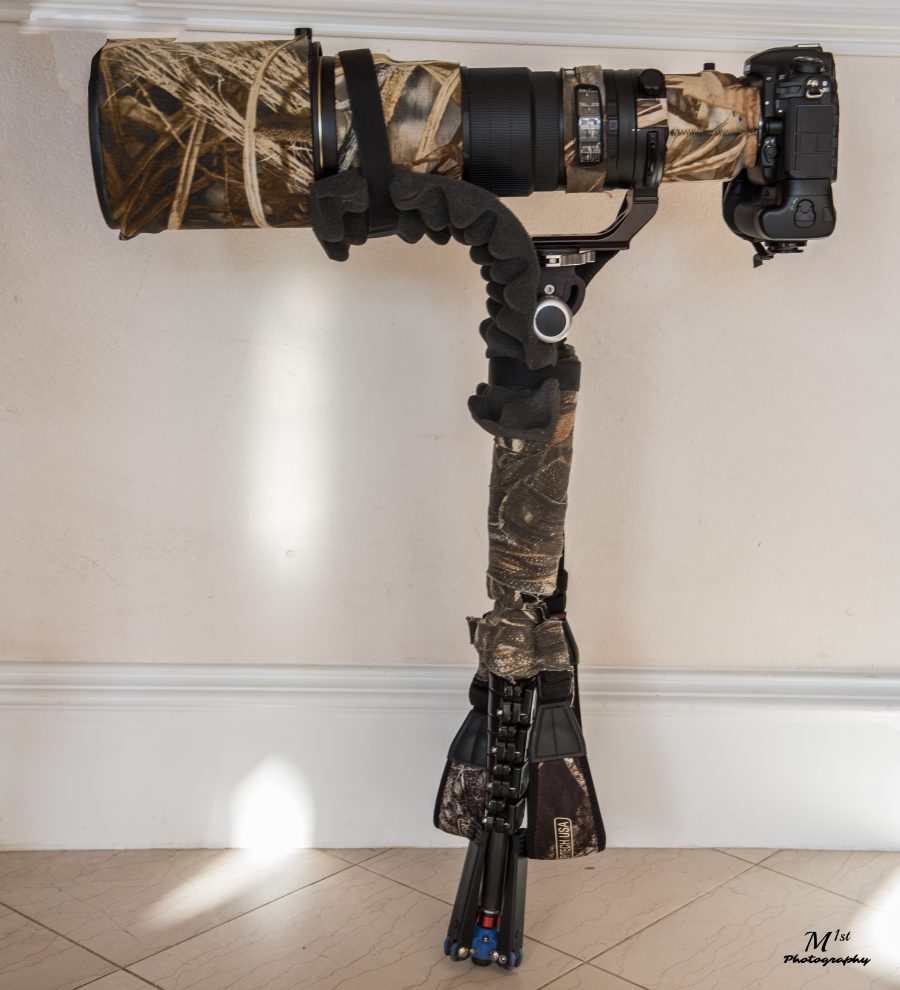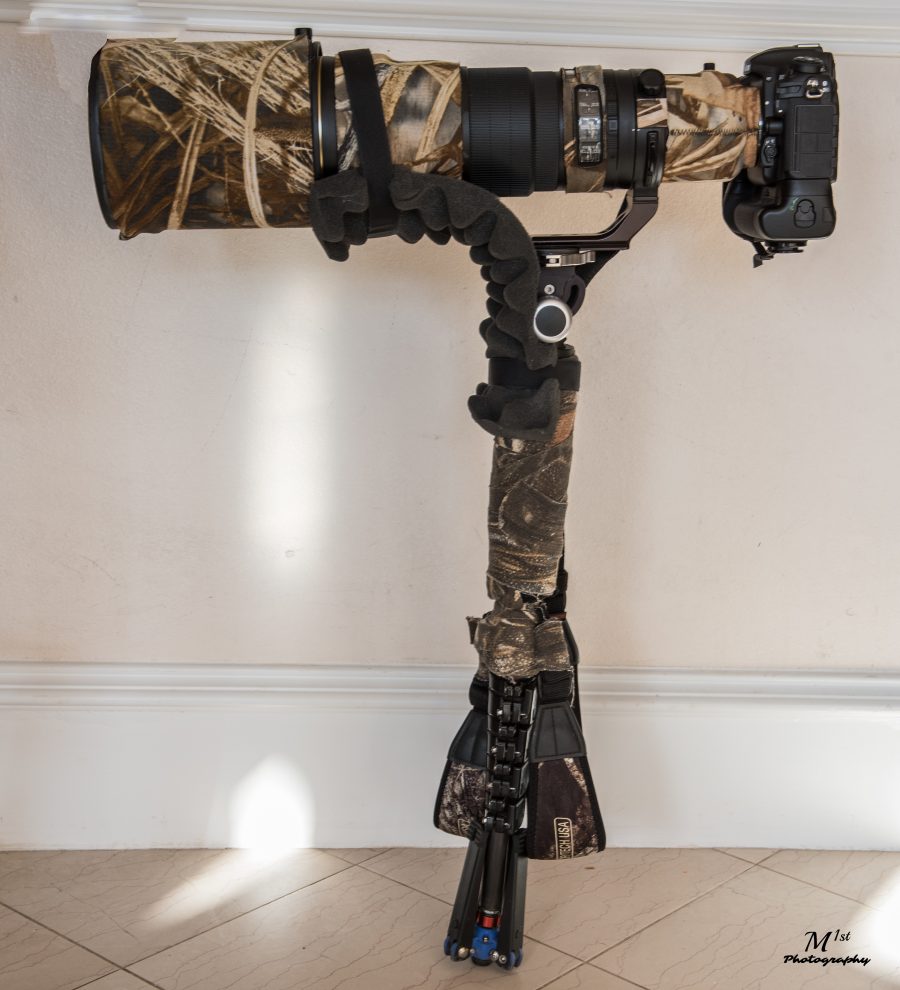 The above rig can be used in several useful configurations depending on the situation. It can be carried with one or both straps over the shoulders for those times when a longer hike may be required to get to the areas where your intended target wildlife is and you don't anticipate a sudden need to shoot. The OP/TECH straps are soft and the lens sits comfortably against your lower back. The straps attach to the monopod by wrapping around and buckling.  They are held in place by McNett Camo Form Self-Cling Wrap. The connections are very secure. A nylon strap secures the lens to the monopod as backup in the unlikely event that the RRS monopod foot fails.  A piece of egg crate foam secured with velcro straps provides nice padding for your shoulder.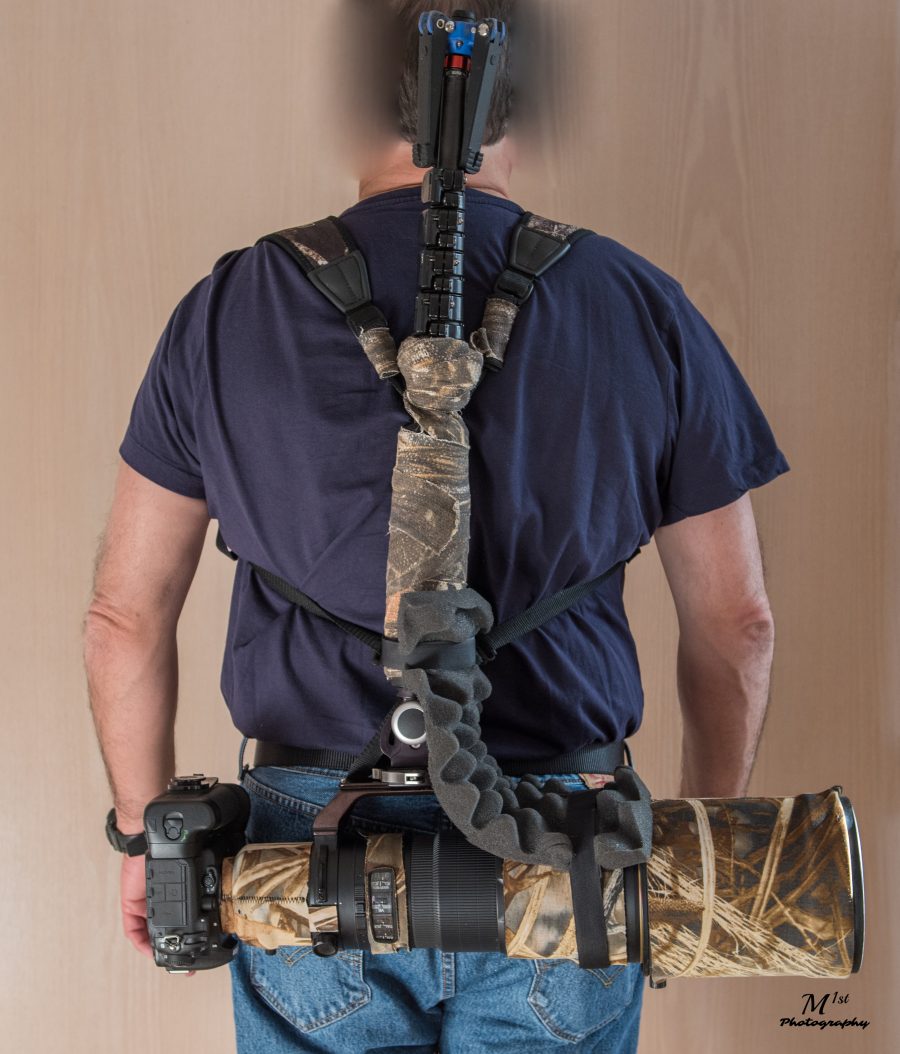 This outfit can also be carried over the shoulder with the monopod not extended as you near the area you plan to shoot.  It can be fully extended quite quickly if a shooting opportunity suddenly presents itself.  It can also be carried with the monopod fully extended when you are simply moving from place to place within the area you have chosen to shoot in.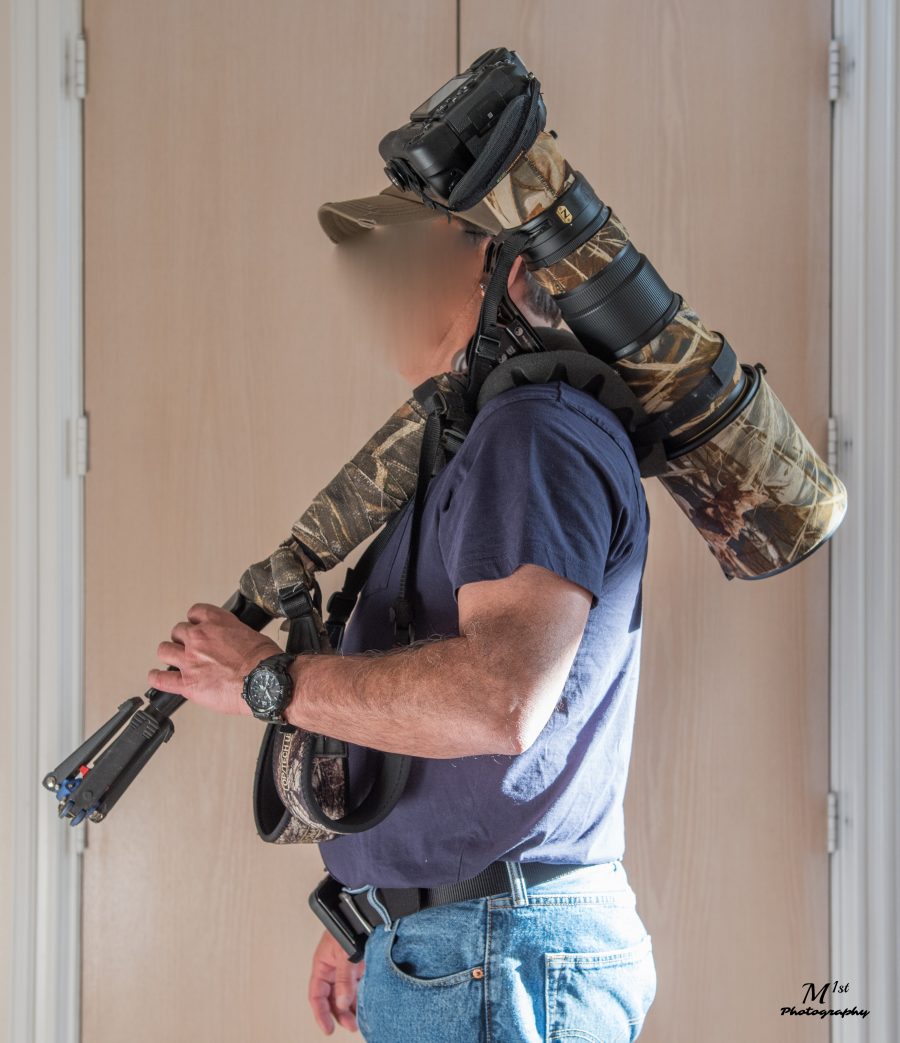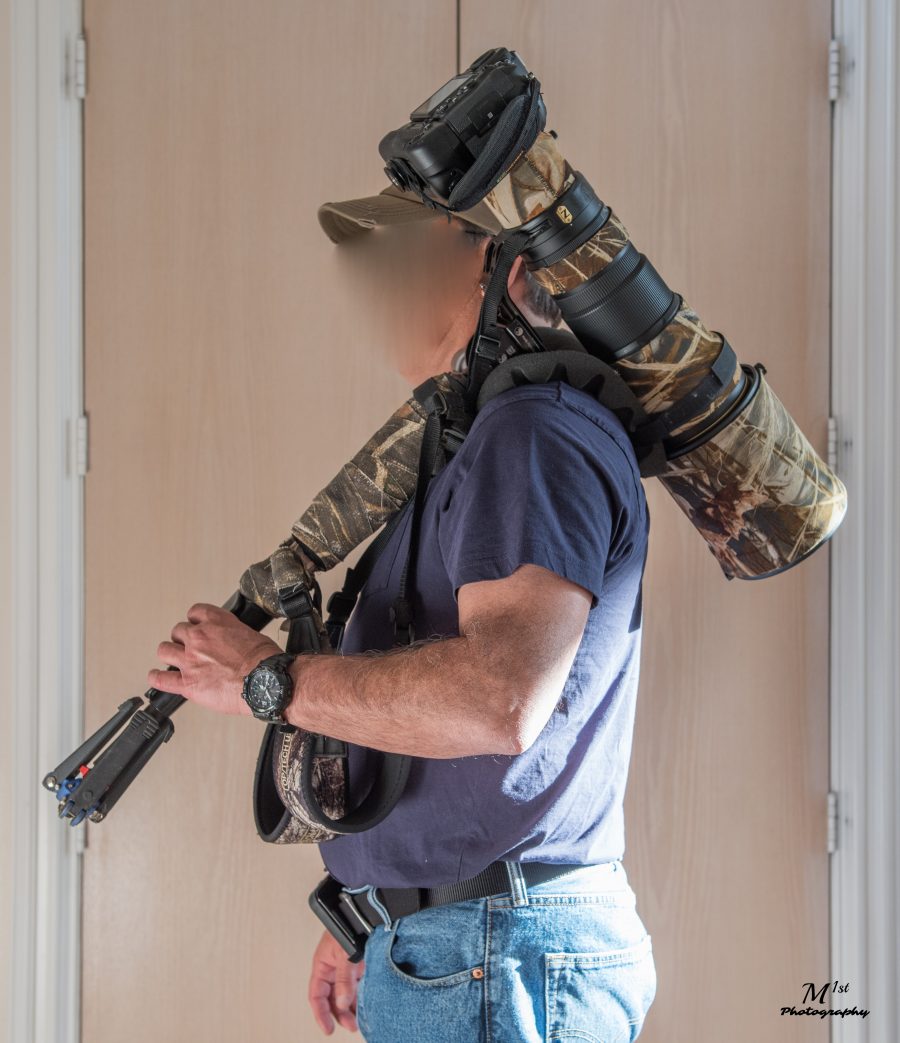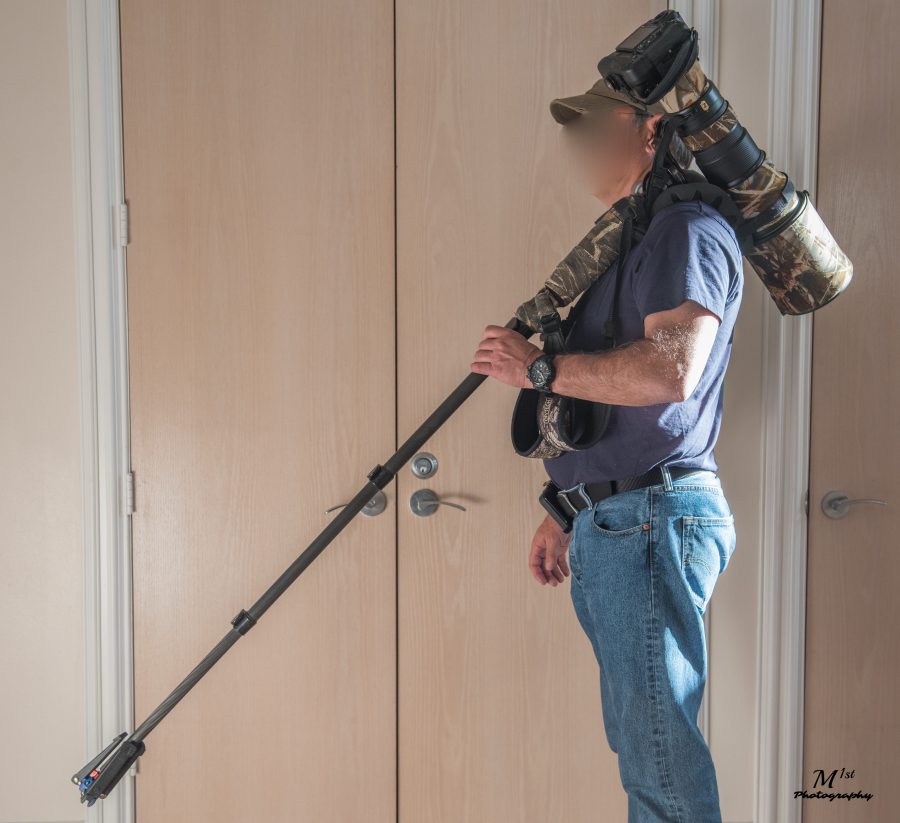 In my opinion, this setup provides adequate stability while eliminating the cumbersome aspects of a tripod and gimbal head. It is much more nimble in the field. The really right stuff mono pod head is the best mono pod head I have found. The straps are repurposed OP/TECH tripod straps. The tripod chicken foot is collapsable and adds extra stability.
Making a rig like this can be done simply and for a moderate cost. The components of the rig I made are listed below. Give it a try. I think you will find it to be a very comfortable and versatile way to carry your rig into the field. The more comfortable and nimble you are, the better wildlife photographer you will be.
Carbon fiber monopod -B&H Photo
OP/TECH tripod straps – OP/TECH
Foam shoulder pad- Pelican Case
McNett Camo tape- Academy
Manfroto monopod foot-B&H Photo